In astrology, Mars is known as the action planet of the zodiac. It embodies energy, passion, and drive. Often referred to as the "Red Planet," it represents the vital force that fuels our pursuits and ambitions. As a fiery and masculine planet, Mars possesses a power that, when harnessed correctly, can achieve great purpose and determination.
Mars rules two signs in astrology: the sign of Aries, which represents passion and assertiveness, and Scorpio, symbolizing depth and intensity. The Red Planet influences individuals based on their Mars sign, shaping their inclinations, attitudes, and actions. This planet's energy is particularly potent in determining how people assert themselves and tackle goals. Recognizing the influence this celestial body has can help individuals better grasp their motivation, courage, and ability to overcome obstacles.
Planet Mars in Astrology
In Vedic astrology,  Mars is a powerful and energetic planet representing desire, drive, and determination. It is considered a malefic planet due to its association with qualities such as aggression, conflict, and impulsiveness. This red planet is known for its commanding presence and is often associated with energy, passion, and the confident expression of the individual.
The Mars planet shares its name with the Roman god of war. A well-placed Mars helps people take action and act assertively, while on the negative side, it can lead to impulsive behavior.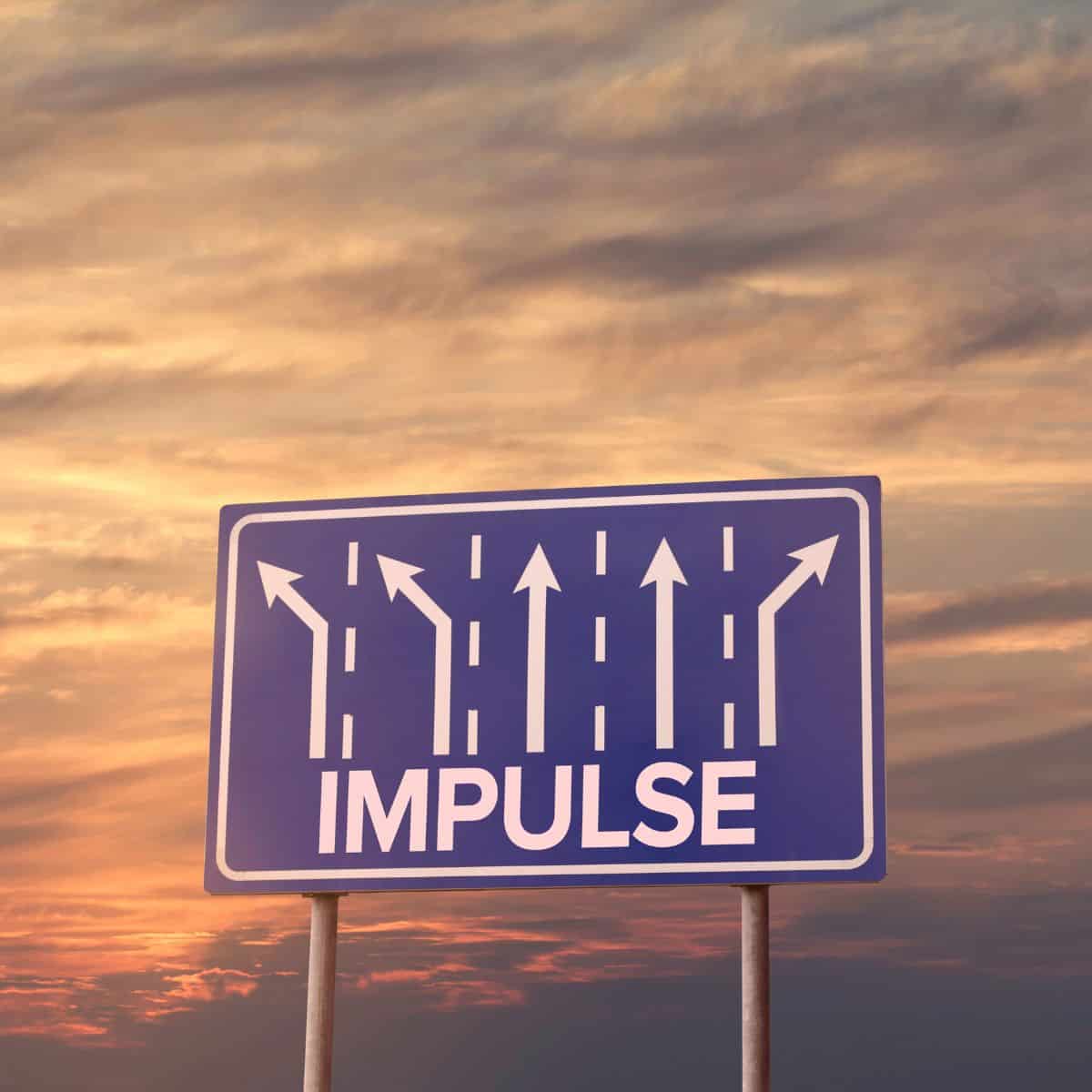 Mars and the Zodiac Signs
Mars is one of the inner planets, along with Venus and Mercury. Due to its proximity to the Sun, it moves through all twelve zodiac signs in 687 days, spending an average of 6-8 weeks in each zodiac sign. The position of Mars in a person's horoscope determines their way of acting and reacting to situations, often driven by instincts to help them survive. Mars acts as the representative for a person's fight or flight response.
In astrology, each zodiac sign has a unique interaction with Mars. For example, individuals with Mars in Aries tend to act and react with a strong sense of independence, individualism, and survival instincts. On the other hand, Mars in Libra may bring about a more diplomatic and harmony-seeking approach to handling challenges.
When analyzing a person's birth chart, examining the position of Mars can provide valuable insights into their passions, determination, and overall approach to life. This information can help individuals make more informed choices and better understand their instincts and behavioral patterns.
This fiery planet plays a crucial role in astrology, representing each individual's desires and drives. Its influence on the zodiac signs and interactions within a birth chart helps reveal one's inner warrior and the true essence of their actions and reactions to various situations in life.
Mars in the Zodiac Signs
Mars in Aries
When Mars is in Aries, it is the most potent expression of the planet's energy and desire. Aries, a fire sign, naturally fuels the passionate nature of Mars. People with Mars in Aries exhibit a strong drive to achieve their goals, often taking assertive and direct action.
Mars in Taurus
Mars in Taurus offers a more patient and deliberate energy. In the fixed earth sign of Taurus, Mars takes a steadier approach to drive and desire. Those with Mars in Taurus can be persistent in their efforts, valuing stability and taking a measured approach to achieving their goals.
Mars in Gemini
When Mars resides in the mutable air sign of Gemini, it becomes scattered and unfocused. These individuals need consistent change and stimulation due to a shorter attention span to maintain their energy levels. They can be versatile, easily adapting to new situations and embracing variety.
Mars in Cancer
Mars in the sign of Cancer affects assertiveness in an emotionally-charged manner. While action might be driven by intuition and feelings, individuals with Mars in Cancer could also be sensitive to criticism and manifest passive-aggressive behavior. Due to the cardinal water sign, they also channel energy into protecting and nurturing those they care about.
Mars in Leo
Mars fuels confidence and a desire for recognition in the fixed fire sign Leo. People with Mars in Leo are driven to express themselves boldly and attract attention. In this sign, creativity and a lust for life are trademarks of Mars, with a penchant for seeking pleasure in all endeavors.
Mars in Virgo
Mars in the mutable earth sign Virgo creates focus on details, practicality, and efficiency. Individuals with this placement approach tasks meticulously, with an innate desire to perfect their work and solve problems. A strong sense of duty defines Mars in Virgo, and these individuals often utilize their discerning nature to serve others.
Mars in Libra
In the cardinal air sign Libra, Mars's energy is balanced and diplomatic. This placement fosters the desire for harmony and cooperation, leading them to approach conflict through negotiation and compromise. However, their need for balance can sometimes lead to indecisiveness or difficulty taking assertive action.
Mars in Scorpio
Mars's intensity is amplified in the fixed water sign Scorpio. These individuals are characterized by their powerful drive, passion, and determination. Mars in Scorpio people have keen intuition and desire deep connections, sometimes resulting in possessiveness or jealousy.
Mars in Sagittarius
The mutable fire sign Sagittarius grants Mars adventurous and enthusiastic energy. Those with Mars in Sagittarius are restless, continually seeking new experiences and expansion. They exhibit an optimistic and confident demeanor but can sometimes be impulsive or reckless.
Mars in Capricorn
In Capricorn, a cardinal earth sign, Mars is disciplined and goal-oriented. Mars in Capricorn individuals have a strong sense of ambition and desire structure and order. They are persistent and dedicated to their goals, and their practical approach to achievement often leads to success.
Mars in Aquarius
Mars in the fixed air sign Aquarius fosters a unique and innovative approach to drive and passion. Individuals with this placement value independence and can act unconventionally, fighting for change and embracing progressive ideals. Although their energy might appear somewhat detached, they strongly desire to contribute to the collective.
Mars in Pisces
Mars's energy manifests in a gentle, compassionate, and imaginative manner in Pisces, a mutable water sign. Mars in Pisces individuals are sensitive to the emotions and needs of others, often driven by their intuition. Their actions might have a creative or spiritual essence, while practical matters can sometimes be overlooked.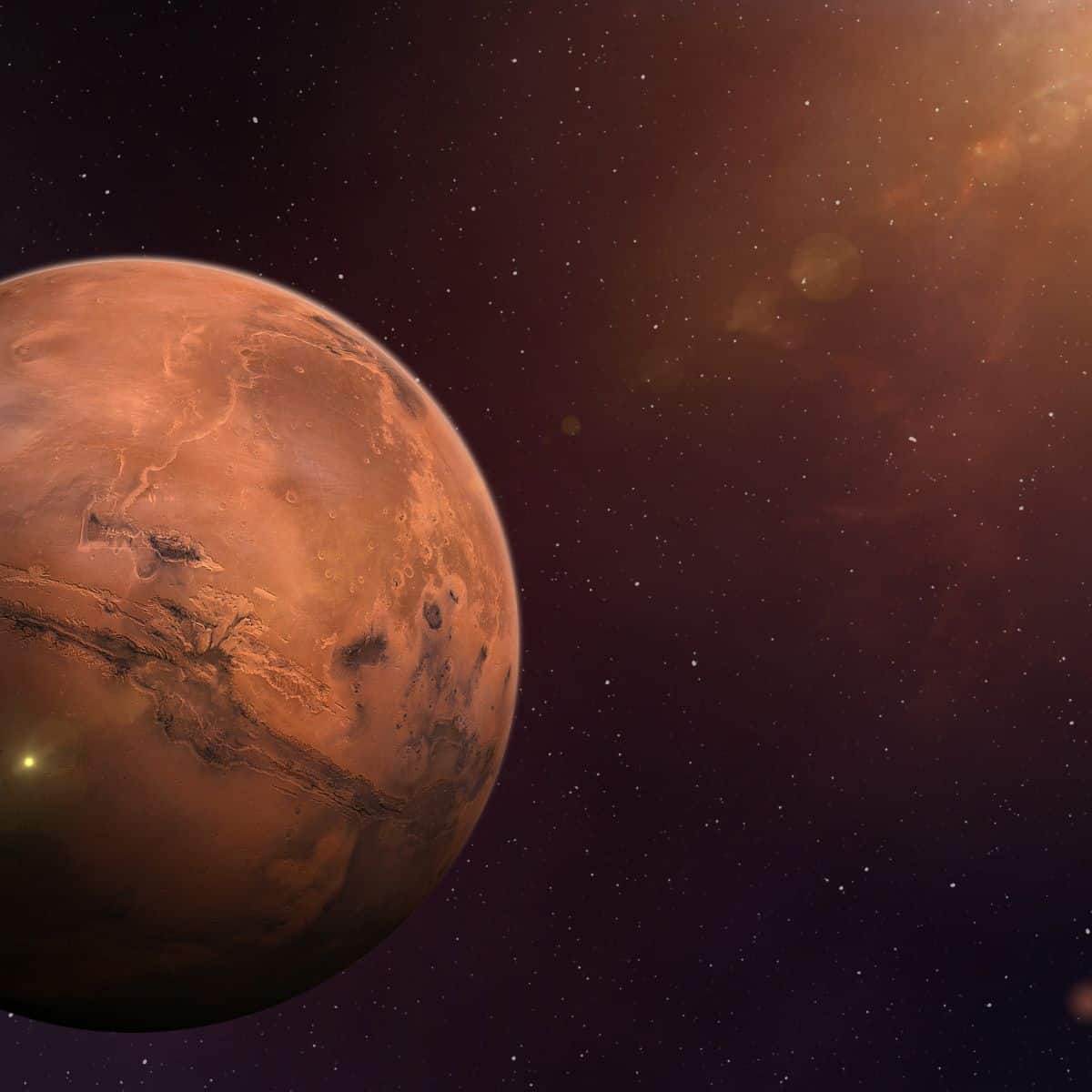 Mars and Energy in Astrology
Mars and Passion
It is not only the planet of energy and action in astrology but also the planet of passion. It symbolizes the desire that fuels our actions, pushing us to reach our goals and ambitions. This passion can manifest in various aspects of life, such as career, relationships, and personal interests. When Mars is strongly positioned in an individual's astrological chart, it can reveal a person with an intense drive to succeed and a fiery, passionate nature.
Mars and Drive
Mars has a direct impact on an individual's drive and determination. It represents our primal urge for self-preservation and survival. In astrology, Mars is associated with confidence, willpower, and the ability to push through challenges to achieve our goals.
As Mars moves through all twelve zodiac signs in 687 days, its energy can influence people differently depending on their astrological sign. For example, a person with Mars in Aries may be impulsive and quick to act, whereas someone with Mars in Taurus might be more methodical and persistent. Understanding the position of Mars in one's astrological chart can give valuable insights into a person's level of drive and determination to accomplish their goals.
Mars and Impulsivity
Mars governs the more impulsive side of human nature, such as instinctual aggression and anger. As a planet of action and energy, Mars can influence a person's decision-making speed and ability to take risks. Sometimes, the assertive energy of Mars can lead to impulsive decision-making and behavior, making it essential for individuals to consider the potential consequences of their actions.
A healthy balance of Mars energy can contribute to a person's assertiveness, allowing them to trust their instincts and take necessary quick actions. However, excessive Mars energy might result in reckless decisions and conflict. Monitoring the position of Mars in one's astrological chart can provide useful guidance in managing one's impulsivity and making well-informed choices.
Mars and Relationships
Love and Mars
Mars, the planet of energy and action, plays a crucial role in our love lives. In astrology, Mars governs how we express our desires and assert ourselves in relationships. When Mars is in a harmonious position, it can bring passion and excitement to our love experiences. On the other hand, if Mars is challenged, it can lead to conflicts or aggression within our relationships. Understanding the placement of Mars in one's natal chart can provide insight into how a person approaches love and expresses themselves romantically.
Mars and Desire
The influence of Mars on desire is significant, as it brings out our deepest passions and drives. This planet determines our motivation, ambition, and what we're willing to fight for. Similarly, relationships represent how we assert ourselves and pursue the things or people we want. Knowing your Mars sign can help you understand how you experience desire and what raw energy you bring into your partnerships. For instance, Mars in Aries natives are often impulsive and eager to initiate new connections or experiences, making their love lives thrilling and dynamic.
Mars and Sexual Energy
Mars is also the planet that represents our sexual drive and expression. Its placement in our chart can provide insights into our sexuality and the desires that drive us. Mars governs how we move to fulfill those desires and express ourselves sexually. As Mars moves through the zodiac signs, its influence on our sexual energy shifts, affecting how we engage with our partners and explore our sexuality.
For example, when people's Mars signs are opposite in a relationship, such as Mars in Libra and Mars in Aries, it can create a unique dynamic in their sexual energy and arguments. Understanding one's Mars sign and its effects on sexual expression can help individuals and couples navigate the complexities of intimacy, ensuring that both partners feel understood and satisfied.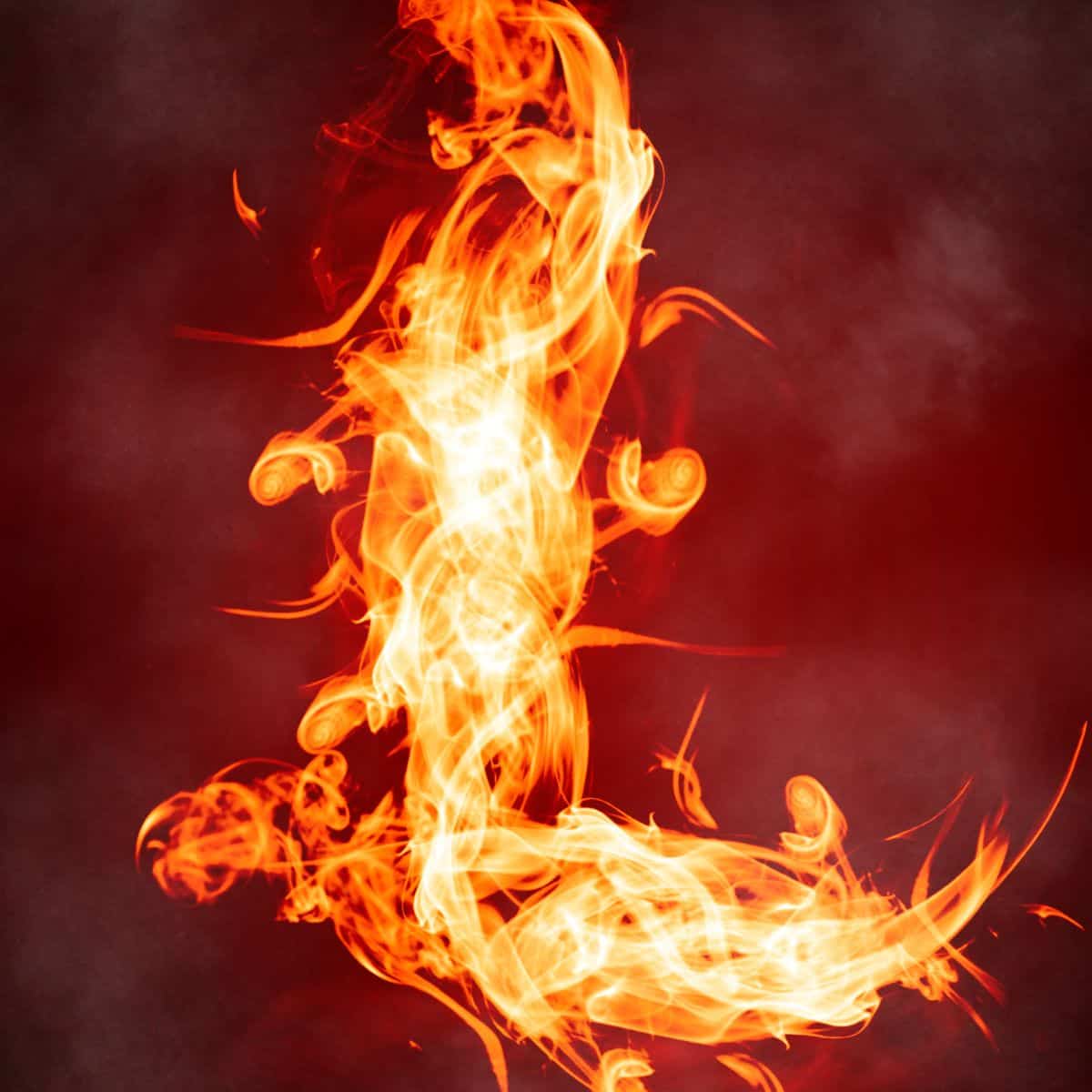 Mars in houses
Mars in 1st house
When Mars is positioned in the 1st House of a birth chart, it bestows a dynamic, energetic, and assertive nature on the individual. This placement ignites strong willpower, courage, and a pioneering spirit. Those with Mars in the 1st House are often determined, independent, and ambitious, driving them to take risks and face challenges head-on.
Mars in 2nd house
When Mars resides in the second House, it infuses the individual's financial matters with energy, ambition, and a desire for material security. These individuals tend to have a strong drive to earn money and may pursue careers that involve risk-taking or competition. However, they may also exhibit impulsive spending habits or experience fluctuations in their income.
Mars in 3rd house
Mars in the 3rd House enhances communication skills and fuels intellectual pursuits. Individuals with this placement possess a quick wit, assertive speaking style, and an inclination towards debate. They excel in fields requiring mental agility, such as writing, journalism, or public speaking. However, this placement may also lead to impatience or an argumentative nature in their interactions. Read more about 3rd house.
Mars in the 4th house
With Mars in the 4th House, individuals are driven to establish a secure and active home life. They possess a strong sense of family, and protective instincts, and may take on leadership roles within their household. These individuals often desire to invest energy and effort into improving their living environment, and they may excel in real estate or property management careers. Read more about 4th house.
Mars in the 5th house
Mars in the 5th House sparks passion and intensity in love, romance, and creative self-expression. These individuals have vibrant and magnetic personalities. They attract admirers with their zest for life. They are often drawn to artistic pursuits or hobbies that allow them to channel their creative energy. However, they should be mindful of impulsive or aggressive tendencies in relationships. Read more about 5th house.
Mars in the 6th house
When Mars is placed in the 6th House, it fuels a strong work ethic, a desire for self-improvement, and an inclination towards helping others. Individuals with this placement thrive in roles that require physical stamina and are motivated to achieve excellence in their careers. However, they may also be prone to burnout or health issues if they do not prioritize self-care and maintain a balanced approach to work.
Mars in the 7th house
Mars in the 7th House intensifies the energy surrounding relationships and partnerships. Individuals with this placement seek dynamic and passionate connections and may exhibit a competitive nature in their partnerships. They desire an equal, stimulating partner matching their energy and drive. However, they should be cautious of potential conflicts or power struggles in their relationships.
Mars in the 8th house
Mars ignites intense emotions, transformative experiences, and a profound desire for power and control in the eighth House. Individuals with this placement have the capacity to delve deep into the mysteries of life and are unafraid to confront their innermost fears. They may be drawn to careers involving psychology, occult sciences, or financial investments. They should, however, be aware of their urge for dominance and the potential for obsession or possessiveness.
Read more about Mars in 8th House Synastry.
Mars in the 9th house
Mars in the 9th House instills a strong drive for exploration, expansion, and pursuing higher knowledge. Individuals with this placement possess a restless spirit and a thirst for adventure, making them inclined to travel, seek new experiences, and engage in philosophical or spiritual pursuits. They are passionate about their beliefs and may become advocates for social justice or engage in activism. However, they should guard against becoming too dogmatic or overly assertive in their opinions.
Mars in the 10th house
When Mars is positioned in the 10th House, it infuses the individual's career path with ambition, determination, and a relentless drive for success. These individuals have natural leadership qualities and a desire to make their mark on the world. They excel in competitive environments, often taking on high-pressure roles that require assertiveness and strategic thinking. However, they should be cautious of potential conflicts or power struggles in their professional life.
Mars in the 11th house
Mars in the 11th House inspires individuals to be proactive in their social circles, driving them to connect with like-minded individuals and pursue their aspirations. They possess a strong sense of camaraderie and actively participate in group activities or community organizations. These individuals are often passionate about causes and may become influential advocates for change. However, they should be mindful of impulsive decision-making or conflicts within their social networks.
Mars in 12th house
In the 12th House, Mars influences individuals to channel their energy into deep introspection, spiritual pursuits, and hidden desires. They possess a strong inner drive, but it may be expressed more privately or subtly. These individuals have a heightened intuition and may excel in careers involving healing, counseling, or spiritual guidance. However, they should guard against subconscious anger or repressed emotions that can manifest in self-destructive behaviors if not properly addressed.
Mars significantly shapes our experiences in love, desire, and sexual energy. Exploring the mars placement and influence of this powerful planet in astrology can help us better understand ourselves and our partners.
Related reading
Mars significantly shapes our experiences in love, desire, and sexual energy. Exploring the mars placement and influence of this powerful planet in astrology can help us better understand ourselves and our partners.